War of the Roses er et flerspillerfokusert actionspill satt 600 år tilbake i tid, da armbrøster og langsverd regjerte slagmarken. Dette er utgiver Paradox' mest ambisiøse prosjekt så langt, og vår journalist var svært positiv etter å ha sett spillet i aksjon tidligere i år.
Mount & Blade møter Battlefield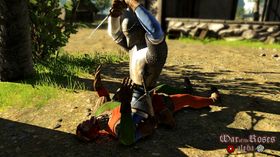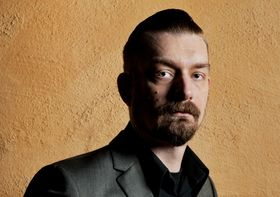 – Med tiden skal spillet friste med både hesteslag, borgkamper og et omfattende figurutviklingssystem, og verdenspremieren vår var bare en liten smakebit på et digert spillprosjekt det er rart at ikke har kommet tidligere. Om alt klaffer, kan dette bli et veldig godt sidespor for de flerspillerbaserte skytespillene, skrev Lasse Lervik i sin sniktitt.
Spillet utvikles av svenske Fatshark, og i morgen stiller sjefsdesigner Mårten Stormdal opp i et nettmøte her på Gamer.no. Han svarer på det du måtte lure på, enten du vil vite hvilket middelaldervåpen som ville klart seg best i dag eller hva gjennomsnittsfarten til en svale uten last er.
Stormdal startet med å skape spillomgivelser for mer enn 12 år siden, og har senere jobbet både som hovednivådesigner før han endte opp som sjefsspilldesigner. På merittlisten har designeren både Hamilton's Great Adventure, Just Cause og Just Cause 2, samt Lead and Gold, for å nevne noen.
Sjefprodusenten svarte på 47 av totalt 58 spørsmål den tiden han satt hos oss. Her er alle spørsmålene og svarene gjengitt i kronologisk rekkefølge:
Les også: Sniktitt på War of the Roses
Se også: Trailer fra War of the Roses
Windows
Slippdato: 2. oktober 2012
Sjanger: Action
Utvikler: Fatshark
Utgiver: Paradox Entertainment
Ingen priser funnet
Få varsel når spillet får pris